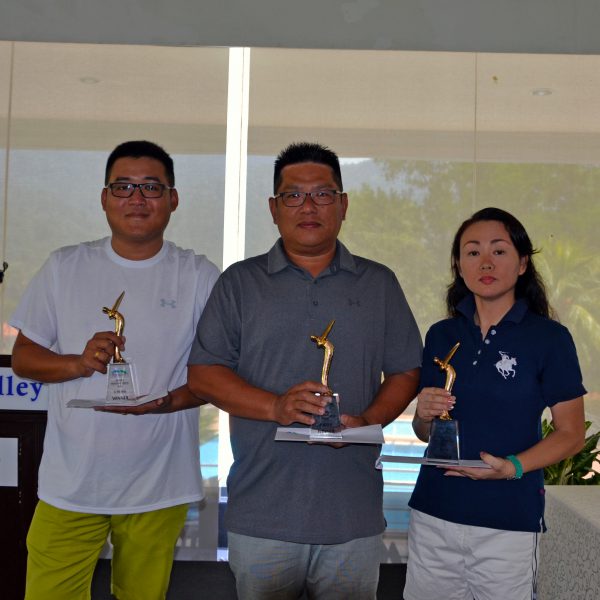 August monthly medal, promised much with good weather and good conditions. The fairways felt like comfortable pile and the greens were like carpet which made for good scoring overall with 64 golfers competed for the medal on Sunday, August 11, 2019 in the bogey play format.
Yukari Kimeta was crowned the ladies medal winner with score +2 winning over Pok Lee Choo and eight other fellow competitors.
Steven Teh topped the A medal chart with +4 for 18 holes, meanwhile Lee Keng Wah edged out Simon Ng for runners-up spot by scoring +2 and +1 respectively.
On the other hand, Ooi Aik Seng dominated the B Medal by scoring +3. Khooi Yik Hing edged out Thomas Cheong for 1st runner-up position on countback as both scored identically 0 (even) over 18 holes.
Lee Sheng comfortably won the C Medal with the score +6. The second and third place was a close affair where Jefferey Lee positioned himself on the countback against Yang Kok Seng, where both scored +1 over 18 holes.
Look forward for the next monthly medal in September 8, 2019.To register call 05 529 3300 / 05 5293333 or e-mail to golf@meruvalley.com.my
Click here for complete results.