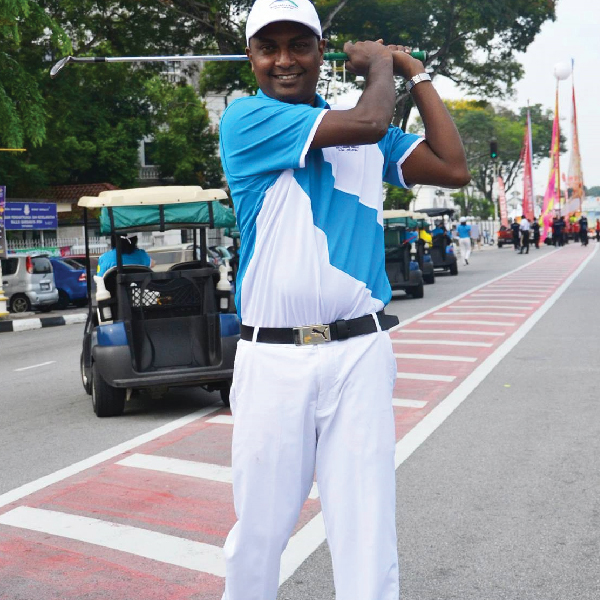 Sundaresan, fondly known as Sunny, started playing golf with the inspiration of his elder brother when he was teenager. Being a die-hard Liverpool fan, he had no interest in golf in the beginning. He developed the interest when he had to quit playing football due to a severe ankle injury and golf became an alternative.
Sunny has been in the golf business for almost 15 years and has participated in many national level golf championships competing against top amateur players. He has also been a Professional Golfer Association (PGA) tournament scorer for players such as Adam Scott and Kevin-Na. He has taken the knowledge from watching his idol Tiger Woods and world-ranking golf players and passionately investing his knowledge in his students.
His coaching philosophy is to make golf as simple, practical and fun as possible while utilising strategies that have been proven to work by the best players in the world. Although his primary focus is instructing and coaching juniors, he is passionate about helping any age and skill level reach their goals in golf.
According to Sunny, "It is satisfying to develop young players from scratch into a champion in future." He would love to coach students to be not only a golf champion, but also an ethically driven athlete.
Sunny is also a qualified rules official by Malaysian Golf Association (MGA). To schedule lessons with Sunny, please call 05 525 1528 or email to academy@meruvalley.com.my. We also encourage you to drop by our academy at the driving range.