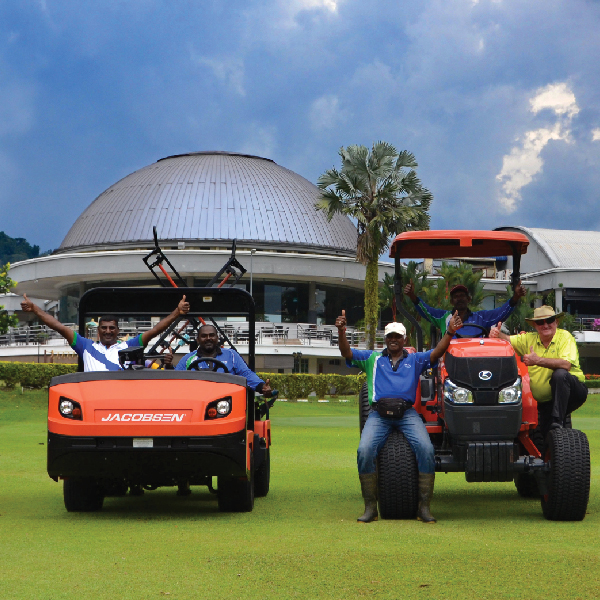 Apart from daily green-keeping activities,the golf maintenance department are busy with the projects below in maintaining top playing conditions.
1. Trimming trees causing shade on the boxes,near the bridges and in selected areas and streams to increase visuals.
2. Removal of dead and dangerous tree in Hole 21.
3. Herbiciding unwanted vegetation in ponds.
4. Improvement of work on streams in front of Green 5.
5. Ordering of new bunker rakes and garbage bins for the tees.