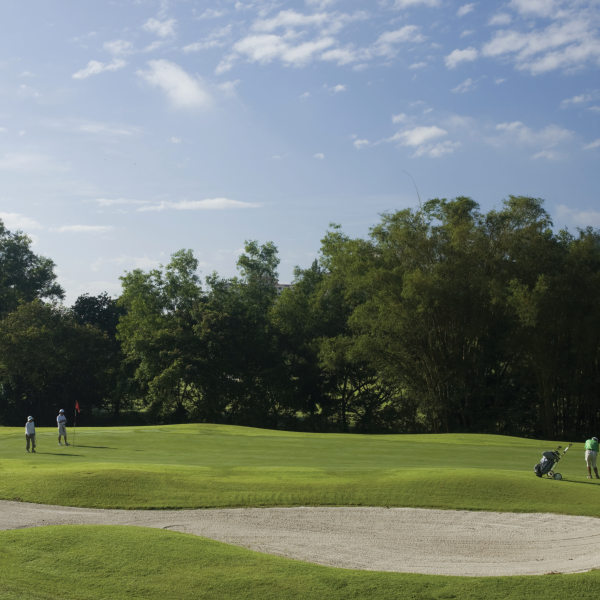 To keep members fully updated of developments on the golf course, we have a course update every month:
In preparation for the Lunar New Year, the renovations on all green, collar and tees has been completed. Extensive drainage works to repair soggy areas are ongoing with various section on Holes #1, 3, 5, 7, 10, 11, 13, 14, 18, 21, 26 and 27 already completed, and others to continue. The landscape of Halfway Huts #2 and 16 has been upgraded. Meanwhile, upgrades on #23 and the main guard house will follow as time and manpower permits.
Look forward for a great golfing month ahead!