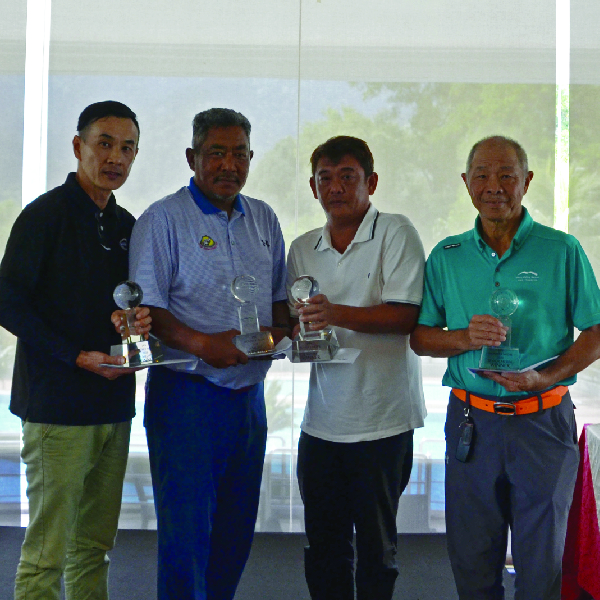 A great start to the year 2020 , as golfers hit off  the golf monthly and senior medal on Sunday, 12 January 2020 with 100 players taking part across three medals of  18 holes in stableford format.
Jamaluddin Mat Desa emerged as the first 2020 medal winner with convincing win of 39 points  (-3) of his handicap. Poh Kah Weng claimed the second position on count back over Lohendran whereby both posted identical scores of 37 points.
Meanwhile Medal B saw Wong Chin Tong as winner. The  16 handicapper  posted 39 points defeating Syahruddin Harahap (15 hcp) on 36 points.  Sunny  Wang was left in third position on after a count back with Syahruddin.
Yang Kok Seng, 23 hcp displayed a great game to win the C Medal with 39 points (-3) his handicap.  The runner up position was taken over by Suh Young Soo with 19 hcp and 38 points. Bryan Low with 22 hcp, settled in third position with the score of 37.
Senior Medal was dominated by Heow Chee Yoon, 19-hcp with 41 points. En. Wan Ahmad stood in the the second place with 37 points on count back against Chan Yew Ming.
Sharni Nagalingam, hcp 29 is  an upcoming young golfer , crowned the ladies medal winner with 42 points 6 under.
Click here for complete results.