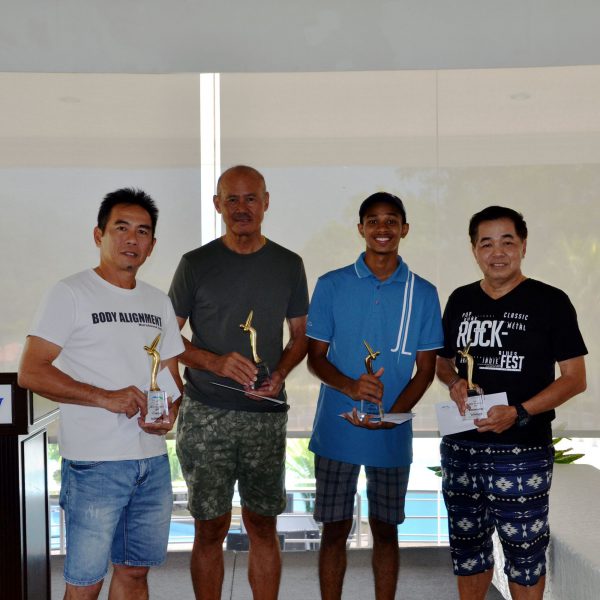 Meru Valley's golfers had a smile on their faces as a weekend of beautiful weather beckoned them onto the course in the recent 18 -hole Stableford July monthly medal. Such outer glory was returned by the players with inner glory as they recorded good scores.
There were 77 in the field, which encouraged many to think they had a good chance with the lower numbers, but it all depended on their individual play.
Loo Huey Ling scored 42 points and led the chart defeating nine other competitors in the Ladies Medal.
Medal A was dominated by Muhd Afiq who played – 1 under of his handicap for 37 points to claim the title. Lee Keng Wah and Johari settled for second and third place with 35 points each.
16 handicapper Alex Chan also played – 1 under his handicap for 37 point to snatch the Medal B title from Ng Moon Fah and Mohd Isa Yatim who competed in the same category.
Record of the day goes to Tan Hock Heng who scored 48 point which is -12 under of his handicap to win the Medal C against peers Choi Jae Sun and Shakindren who settled for second and third rank with 38 and 47 points each.
In the veteran's category, Leong Swee Mor won the battle among 12 others with 41 points -5, leaving behind Koo Choong Ken with 38 points in the second place and Wan Ahmad with 34 points in the third place.
Well done to all the winners- Click here for complete results. The next monthly medal will be Sunday August 11, 2019.