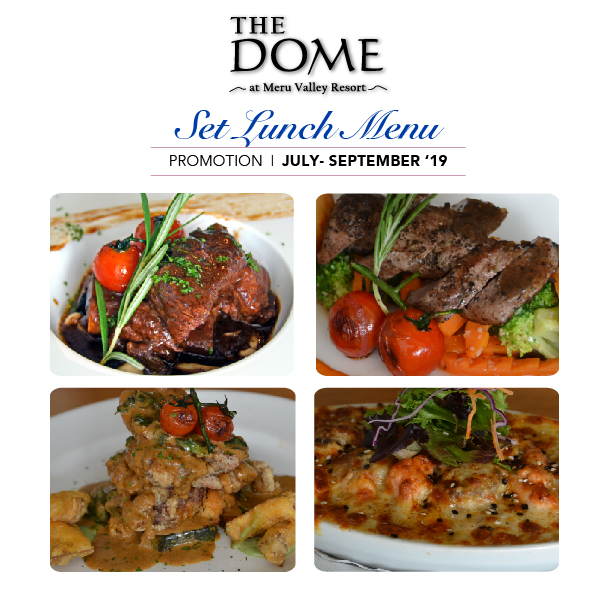 Our chefs have been busy behind the scenes working up a brand-new set lunch menu, that draws on some of the finest ingredients, while combining flavours in both classic and less familiar pairings.
This totally revamped lunch menu is now available at The Dome Restaurant, and we've already received some great and glowing reviews from our diners, who have given the new dishes a resounding thumbs up.
The new menu offers the traditional three-course lunch option, featuring a choice of four mains, accompanied by soup or salad of the day and complemented with a dessert. Highlights of the menu are:
Slow –Cooked Angus Beef Rib, Grilled Lamb Tendeloin with Roasted Pepper Sauce, Salted Egg Chicken Thigh Baby Eryngii, Salmon and Hotate Baked Rice. Set menu is priced from RM 28 to RM 50.
The set lunch is available from July- September 2019, on Tuesdays – Sundays from 12pm – 3pm. Download the menu here. To reserve a table for lunch call Dome Restaurant on 05 -529 3358 and experience the joys of our new menu.
Follow us on Facebook and Instagram for latest updates and promotions.