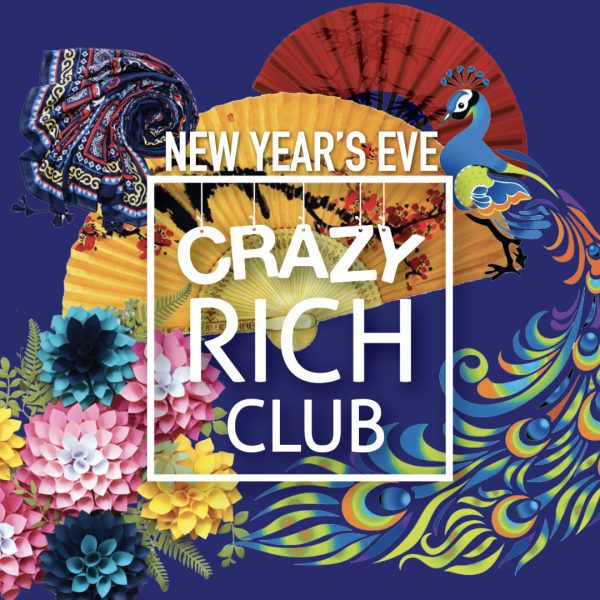 A kick-off cocktail hour on the evening of Monday, December 31st, welcomed in the highly anticipated Meru Valley's New Year's Eve Party; when the resort rang in style following the excitement around the international box office hit, "Crazy Rich Club".  Dressed in fancy-shmancy attire, the guests toast to adventure, life experience, and to grand opportunity for the coming 2019.
The evening featured hip upbeat music by buskers who were entertaining the crowd while they clink their glasses. The clubhouse lobby was decorated authentically and rich, fitted with the theme. The most opulent swag of all in the "Crazy Rich Club" that night was the Rolls Royce which was displayed for photo shots.
Guests were served with plethora of tempting eastern and western delights together with twenty-five varieties of saporous dessert; priced from RM 180 per person. The New Year Eve dinner tickets were fully subscribed within a week of sales.
The dinner was further amplified with 4-piece live band by De Fusion, local standup comedians featuring Rizal Fauzi & Julian Looi, dance performances by My Dance Sport, flashy lucky draws, games and the not-to-be-missed fireworks display.
Three lucky winners of the day packed their bags and jet off to a fully paid trip to Bangkok and Penang. When the clock struck midnight, a breathtaking display of fireworks lit the sky. Guests danced the night away, worry-free and welcomed the New Year with the deejay playing a mixture of retro and contemporary music.
The exhilarating moment was indeed a "crazy rich" way to say adieu to 2018 and to welcome 2019.