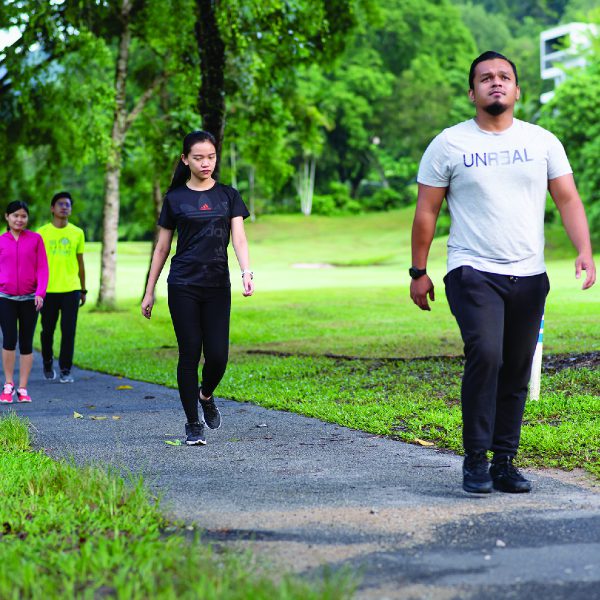 Join us with family and friends for a stroll around the golf course, every Monday-Thursday at 7.30am – 8.30am. Get outdoors and stride it out to boost your health and mood and take the opportunity to discover the beauty of the golf course, with different routes scheduled each day.
Open to members and residents of 12 years old and above, each day a different Nine (subject to change following the course maintenance schedule) will be scheduled for you to explore, while adhering to social distancing policies.
If you wish to participate remember
1. sign in with MySejahtera app, each time you register for the walk.
2 bring sturdy shoes and a bottle of water.
3. pre-register at least one day before.
3. no pets are allowed into the golf course.
4. children below 12 years old are strictly not allowed to join this walk (following the safety measures from the government).
5. maximum 20 participants each day.
To register and for more details, call Ms Elise on 05 525 3608.