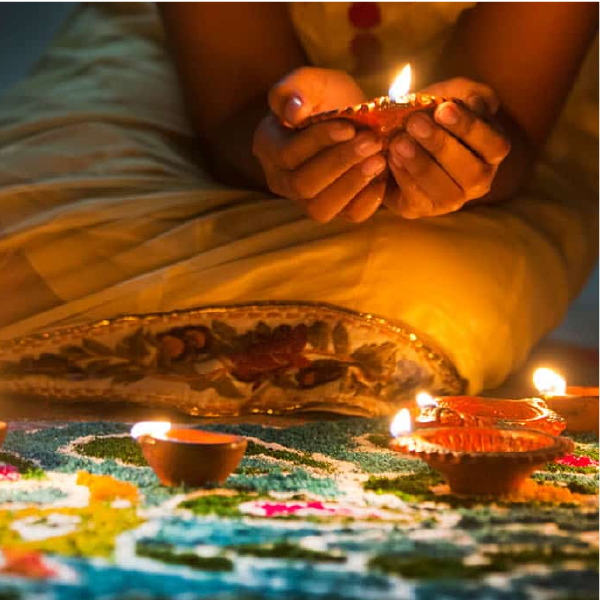 With Deepavali just around the corner, we would have been attending Deepavali trade shows, shopping bazaars, planning vacations and of course open houses right about now. But as we adapt to the new normal in 2020, celebrations will be different this year.
We sat down with our local community members to find out about their festive preparations, celebration plans and their wishes for this festive season to inspire you.
Krishna, 31, young company director, said: "Since everything is at a lower scale this year, as a family we have planned to donate groceries and vegetables to the less fortunate; and those who are affected by the current global health challenge. We are celebrating this year at Cameron Highlands, where I believe we will be safe for a small celebration."
Looking back at the past year's celebration, Thiben, 35, a local music director shared: "We used to celebrate the festive season with a grand open house at my parents' house as friends and relatives would come over. Celebrations would begin with the oil ceremony where my parents would apply oil on our heads before heading to the temple. After temple prayers we will have a massive traditional Indian breakfast made by my mother. It's a wonderful memory, one I'll hold onto this year."
With a smile on his face Thiben, added: "The spirit of colourful and joyful festivities won't be dampened by the pandemic. It's quite timely for a celebration like this to happen in the times that we are in. Amid darkness; we look to a light. We're going to keep the lamp glowing this year, and come back with full gusto next year, when hopefully things are back to normal."
Kumudhini, a fashion entrepreneur expressed her hope on keeping the tradition going, she explained: "In many a Hindu household, the oil lamps have been replaced by colourful electric string lights to create a festive atmosphere. Not only that, but some of them have also stopped observing customs and traditions associated with the festival."
She added: "Deepavali is a joyous occasion but we want our younger generation to continue practising the traditions we have followed for so many years so that these customs don't disappear altogether."
Thara, 27, a hotelier said: "Deepavali is the perfect time to make yourself and your loved ones feel extra good with a celebratory mood by gathering all the family members, but due to the current CMCO, I will miss those moments this year as I am not able to "balik kampung" due to the manpower shortage at my workplace after recent salary adjustments and retrenchment."
This Deepavali, let's spread the happiness, new dreams, fresh hopes and strengthen our bonds in our homes and communities.
Happy Deepavali, from everyone at Meru Valley Resort.