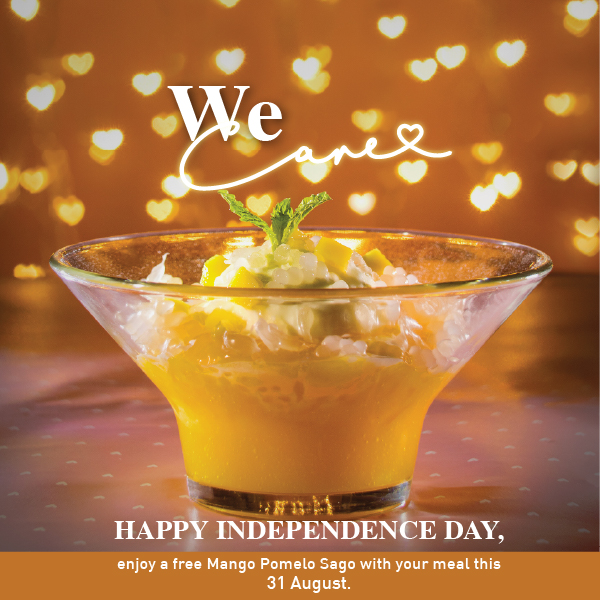 What better way to celebrate National Day than playing a round of golf and thereafter feasting on a traditional Asian dessert? Let us take care of you this Merdeka.
Golfer Deal
All golfers will receive a free 'We Care kit, containing a hand sanitiser, a face mask, and a couple of mini wipe packs on 31 August 2020. In addition, if you are a frontliner of healthcare, police, and armed forces, fire, and rescue department (including various agencies, and NGOs); just flash your ID card and your buggy fee is on us. If you're a golfing member enjoy 6.3% off for buggy, which is RM 32.80 for 9-hole and RM60.90 for 18-holes.,
Call or WhatsApp 012 3733431 to book your tee-time.
Dining Deal
On the same day, enjoy a meal at The Dome and receive a free Mango Pomelo Sago pudding, from 11:30am to 9:30pm.
Indulge in the refreshing, fruity and coconut-based dessert, topped with mango chunks, pomelo segments and tapioca balls, known as sago.
If you are a frontliner simply present your ID card and a 6.3% will be waived from the total bill.
Book a table by calling The Dome on 05 529 3358.
Thank you for going the social-distance with us, through good times and 2-metres!