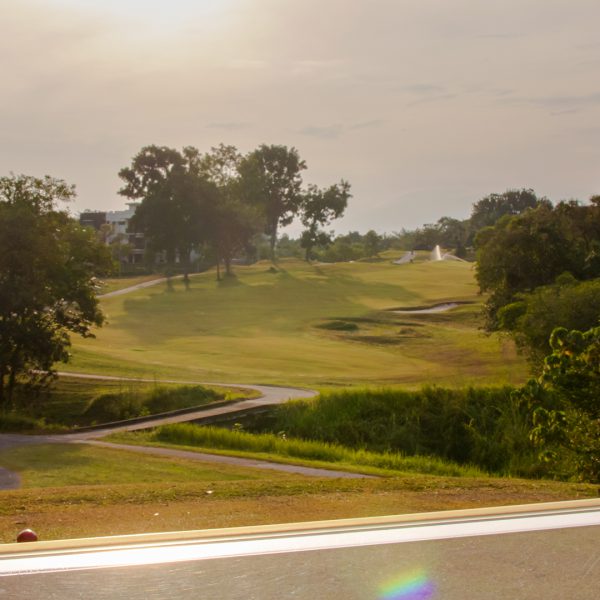 The weather has been a great challenge of late with frequent rainfall in the past few weeks. Adequate rainfall is important for the grass, but excessive rain can also cause major problems.
To overcome this challenge, fairways are being aerated to increase water infiltration through soil profiles. Edging and weeding bunkers, brush cutting, trees trimming, and clearing of fallen tree and branches will also be continued.
At the same time, our team is also focusing on tidying up the golf course and landscaping while keeping the course in neat condition.