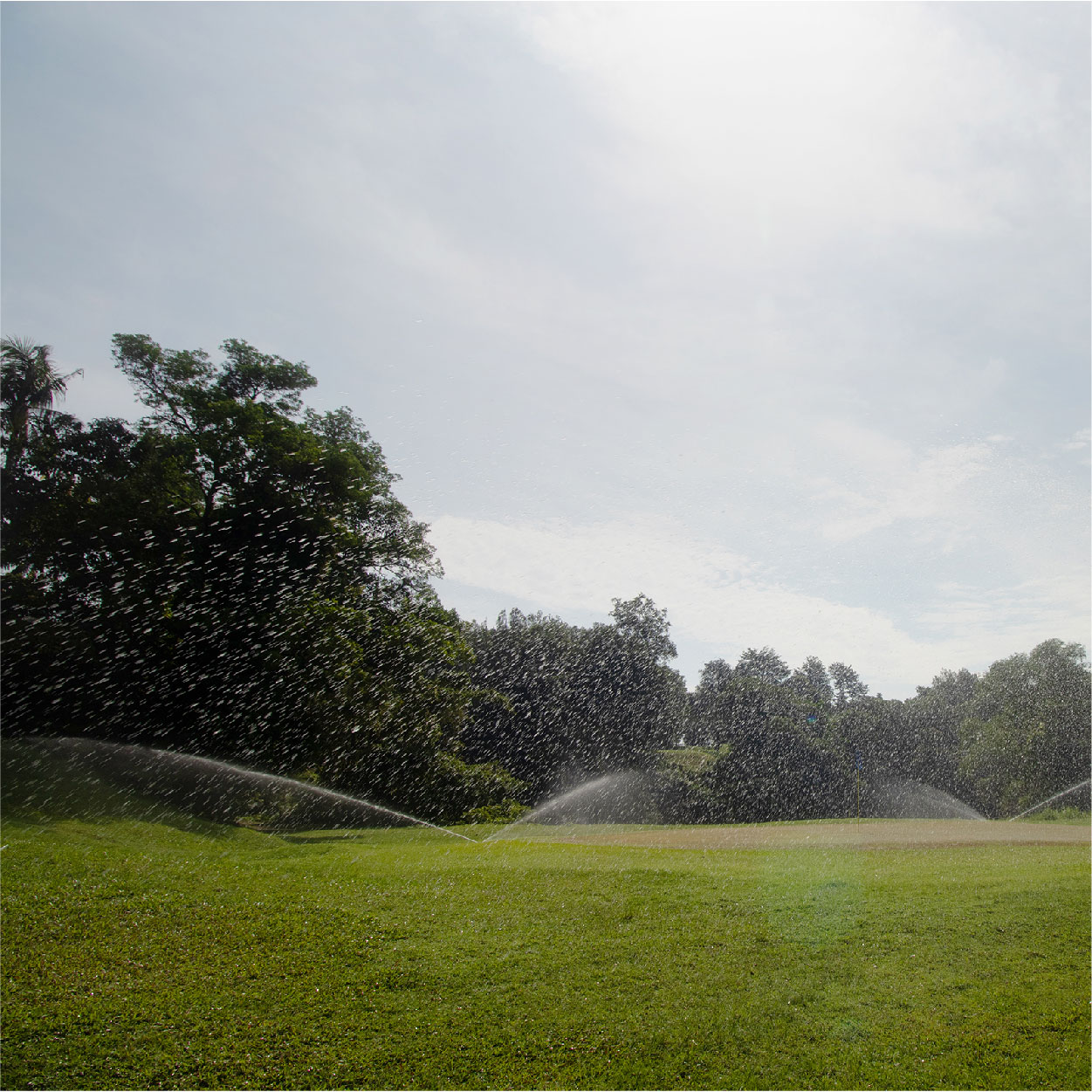 First and foremost, please accept our apologies for the less than ideal condition of greens at our course currently. We assure you that our team is doing all it can to carry out necessary treatments to ensure the course recovers in the shortest time possible. 
In February, our team applied nematicides onto all greens in hopes of resolving nematode attacks at our golf course. The greens were also fertilised to help promote recovery. Moving forward, cautious inspection and analysis on the condition of greens will be consistently carried out by our team. 
We would also like to report that renovations have also been carried out on the greens of River and Valley Nine and that our team will be working towards improving the drainage of the course. Furthermore, the potholes along the buggy track have been repaired in Valley Nine and our team will continue with Waterfall and River Nine in the next two weeks. Efforts will also be channelled towards preparing the course for the upcoming Monthly Medal.