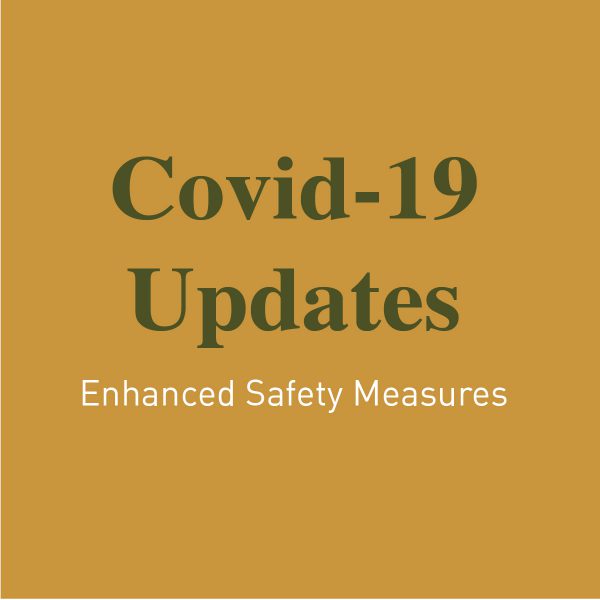 Dear Members and Residents,
We hope you are well.
With the rising number of Covid-19 cases in Kinta District and neighbouring Taman Meru 2C placed under an Enhanced Movement Control Order, Meru Valley Resort has put additional precautions in place to keep our community safe and well, until further notice.
Measures include:
1. Facilities Open to Members Only
Only members are permitted to use the club facilities. No guests are permitted, even when accompanied by a member.
2. Safe Access with Active Screening
To access the club facilities, you must present your membership card and scan in with the MySejahtera app or write down your details (full name and contact number). Anyone with a pink monitoring wristband from Kementerian Kesihatan Malaysia will be denied entry to the club premises.
3. In-Resort Dining and Delivery
The Dome and The Terrace will remain open for members and residents. No guests are permitted, even when accompanied by a member or resident. Please present your membership card, ID, or proof of address documents with Meru Valley residential address for verification purpose.
For your comfort and ease of ordering meals and groceries, we have set up a free in resort delivery service from The Dome and The Terrace.
To order from The Dome call 605 529 3358 (from 11:30am to 8:00pm) or for grocery delivery call The Terrace on 605 529 3319 (from 11:30am to 6:00pm)
4. What We're Doing for Employees
The security team has been tested for Covid-19 and restaurant employees are also being tested. Stringent SOPs remain in place, from enhanced cleaning and social distancing measures to disinfectant spraying.
Our top priority is ensuring the health and safety of our whole community. If you have any
questions, email info@meruvalley.com.my, call or WhatsApp 017 878 6482 (from 7am to 7pm).
Stay healthy and safe. Thank you for your cooperation.
The Management
Meru Valley Resort Berhad