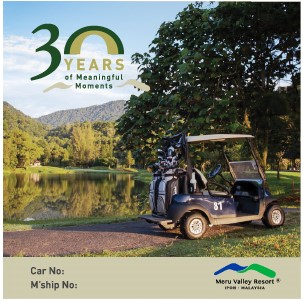 Have you got your updated car entry sticker? This year's car permit for members and residents is ready for collection.
Come and collect your sticker from Golf Reception, Membership Service Department, on Monday – Friday from 8:30am – 5:00pm and on Saturday from 8:30am -1:00pm.
This car sticker is valid till 31 December 2021. Only cars with a valid sticker are permitted to park at the Members Car park, in front of the clubhouse.