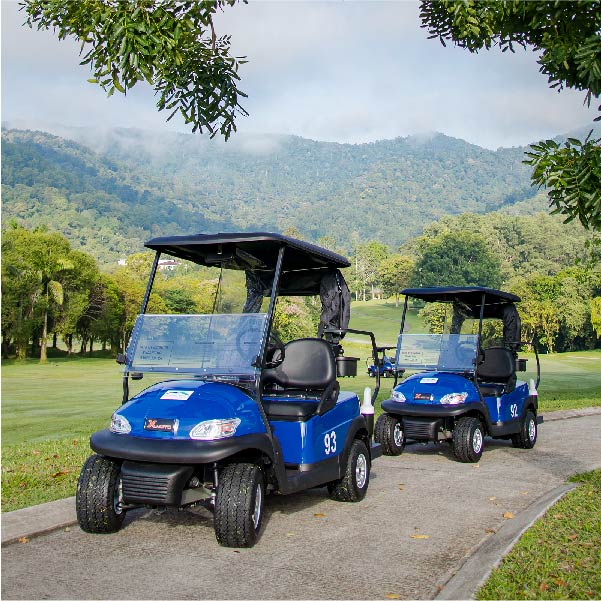 Zip by on the course in our brand new buggies! In sleek designs with enhanced safety and performance, your game of golf is sure to be a breeze with our new fleet of buggies!
Rest assured, these buggies are fully cleaned, sanitised, and consistently maintained for your safety and well-being.
Excited to try them out? Enquire about our buggy rides when you book your preferred tee time. You may contact us at 05-529 3300 (7am-7pm), email: info@meruvalley.com.my or walk in at the Golf Reception.
Terms and conditions applied.