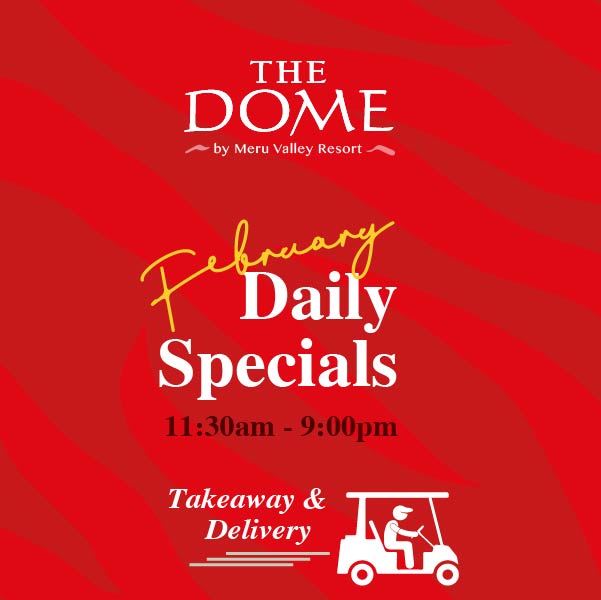 February is always a special month as we celebrate not just Chinese New Year but also the festival of love – Valentine's Day. Make your month even more fabulous with our February Specials available daily from 11:30am to 9:00pm. Dine amidst the welcoming environment of The Dome with our friendly waiters and waitresses at your service.
Fried Halibut Fillet with Salted Egg Gravy   RM 28.00 (M)    RM 32.00 (G)
Crunchy fillet of fish smothered with creamy salted egg gravy with a side of country fries, served with Honey Green Tea
Macaroni Al-Gratin                                                      RM 20.00 (M)    RM 23.00 (G)
Creamy pasta dish with turkey ham and mushrooms baked to golden brown perfection, served with honey green tea 
Dine safely with us. The Dome strictly adheres to all current SOPs so that you can dine with peace of mind.
Our February Specials is also available for take away while a free in-resort delivery service is available from 11:30am-8:00pm. To place your order, call 05 529 3358 or WhatsApp: https://wa.me/c/60178786482