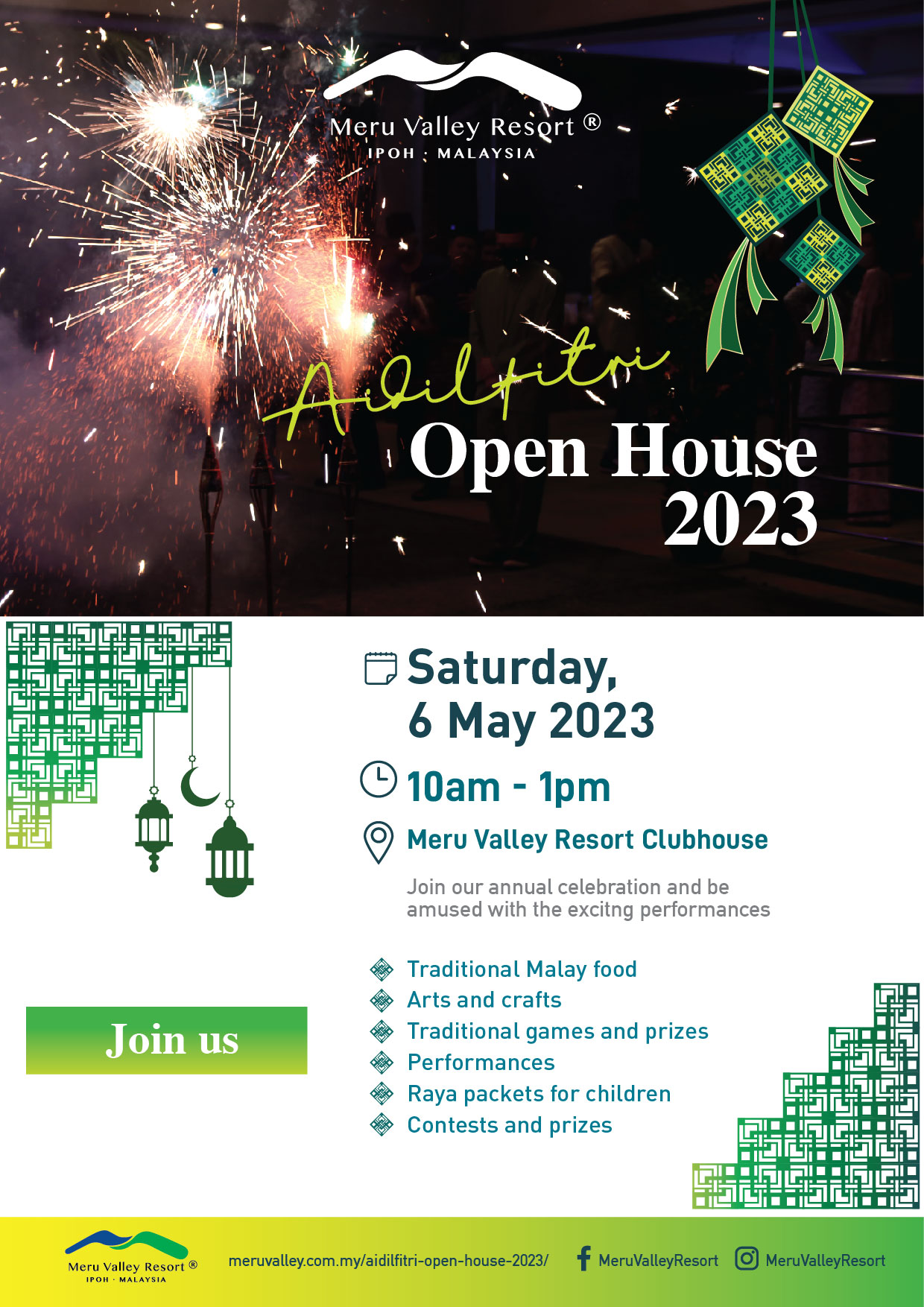 Dress up in your traditional best and join us at our open house on 6 May. 
To be held at our clubhouse from 10am to 1pm, the celebration promises to be an exciting event for young and old with traditional games and prizes like Batu Seremban, Ceper, and carrom. Besides, we also will have performances like Dikir Barat and more. To add on, we will have an arts and craft section to teach Batik coloring on a cloth and how to make Kuih Siput or snail-shaped snacks which is a traditional Malay food. Also, not forgetting we will have Raya packets for the little ones. 
Our chefs will also be preparing some traditional favourites including, lemang, ketupat, rendang and kuih-muih just for you!