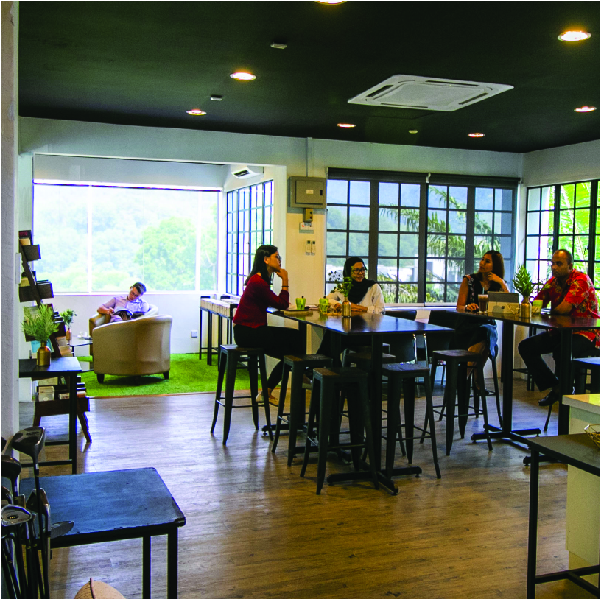 Coffee from next door, a sense of belonging and trendy loft style interior is sure to lure our Meru Valley community into this new shared living space Just off the clubhouse reception area, Common Room welcomes you to unwind or work, while enjoying views of the 9th hole and connecting to local neighbourhood life.
Common Room is intended for a wide range of uses, with a  mix of work tops and lounge like seating for members and residents to either work or just hang out and chill on the more relaxed seating areas.
Newly refurbished in a trendy loft style, the open-plan hub is a great place to enjoy a cup of coffee and indulge big breakfast from The Terrace Grocery and Café, while catching up on a spot of reading from the collections of books. Meet like-minded people, bounce ideas or just get things done in the best-chill environment. Simply pop in if you wish to catch up on e-mails or even small business discussion, with free hi speed WIFI available.
The space complements our community programmes and events to make sure at Meru Valley's core is community and connectivity. However, you plan to spend your time here, make Common Room your home from home.  The Common Room welcomes members of Meru Valley Resort with their guests and children above twelve years old, daily from 7:00am to 7:00pm.
For more information contact the reception at 05 529 3333 / 05 529 3300.