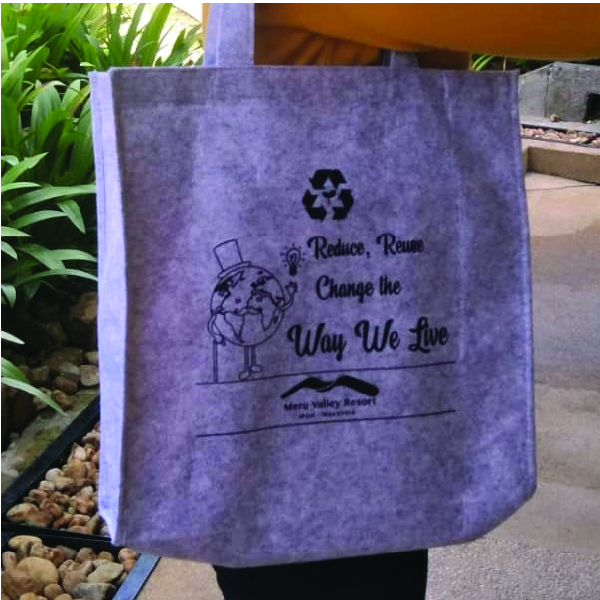 Say NO to plastic bag and opt for a non-woven bag instead. Perfect for leisure use, a non-woven bag is much more environmental friendly, not to mention stylish.
We are discontinuing the use of plastic bags at the changing rooms, of the swimming pool beginning April 1,  in an effort to implement green practices. A free non-woven bag will be given in replacement of a plastic bag till April 30, 2019.
Worldwide we use over 2 million plastic bags per minute. Each of those bags can take up to 500 years to decompose.
We encourage you to bring your own bags to reduce plastics consumption across the resort.
Thank you for your cooperation in supporting the environment.