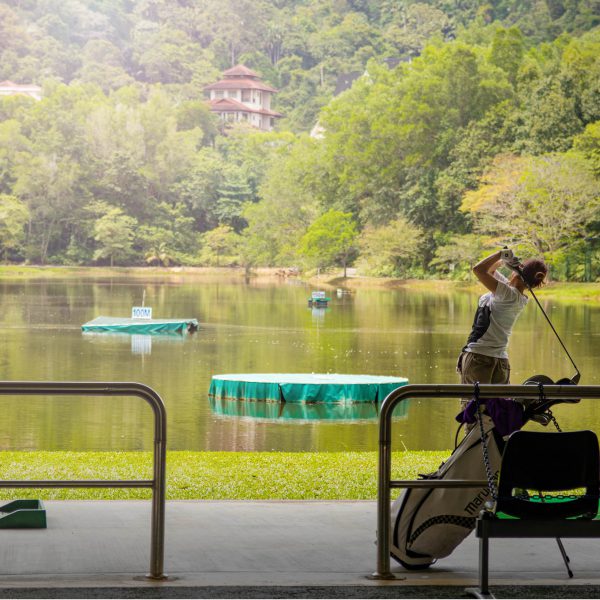 Floating the idea about hitting some balls at the aquatic driving range? We've temporarily updated the range routine in line with the guidelines by the Malaysian Golf Association to keep you safe. Here's what you need to know:
Open to members only, booking MUST be made one day in advance, with no walk ins allowed. To book your bay WhatsApp 0172075800, from 7:30am to 7:30pm
Timing and buckets: Hit 100 balls in 1 hour 30 minutes and 50 balls in 45 minutes. Additional balls are subject to availability of the bay
One person per bay only. If you are booking a bay on behalf of your child, the bay may only be used by the child only. If you both wish to practice, you must make reservation for two bays.
No spectators are allowed, including those from same family/household.
No equipment hire available
Check-in at the driving range counter before proceeding to your assigned bay
When your session ends, please vacate the site immediately so that they bays can be cleaned for the next customer
Let's see if you can still hit the back target of the lake!
Booking is non-transferable but if you would like to cancel your booking please WhatsApp 0172075800
We can't wait to see you!