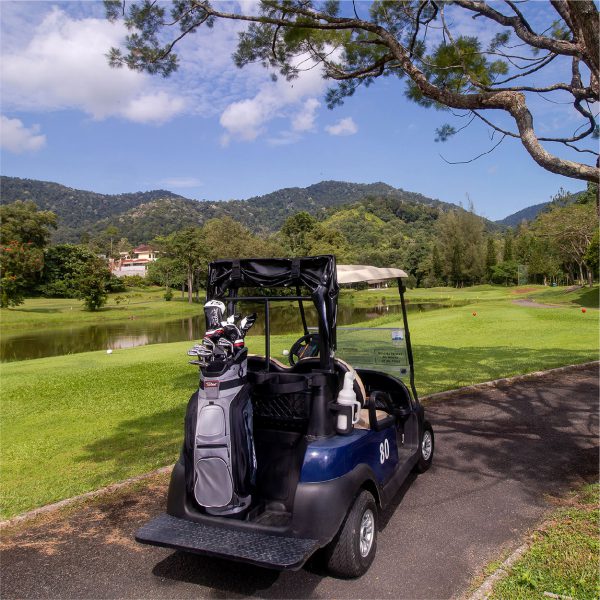 Golf and tennis games are back on, exclusively for members.  First, the tennis courts and the aquatic driving range will open on Monday, 5 July. Followed by the golf course on Wednesday, 7 July 2021.
We will be preparing the course for playable conditions, while still adhering to reduced staff capacity under Phase 2 of the National Recovery Plan.
The tennis courts are open for single matches only and the court must be booked in advance. You can book online here.
How to book your tee time
The golf course will be open daily, 7:00am to 7:00pm, with the first tee off time at 7:00am, with fourteen minutes tee intervals. 

To book your tee time, please follow these steps:
Booking MUST be made three days in advance via WhatsApp / SMS to +6012 3373431 or golf@meruvalley.com.my, daily from 12:00pm to 7:00pm.
Walk-in golf bookings are temporary suspended until further notice.
Each member can only book for two flights for each day of play.
When making a booking, you must provide your name(s) and membership number and other players who will be playing.
The member who made the booking shall be responsible for the non-appearance of any of the players on his/her flight.
Single rider buggy is mandatory, even if plastic separator is installed.
The changing rooms at the resort remain closed until further notice.
For your peace of mind, all frontline staff will undergo a precautionary swab test.
While enjoying your leisure activities, please adhere to the social distancing policies implemented across the resort, so that everyone can have a peace of mind and remain safe.
For further information and clarification please contact 012 373 3431 or 05 529 3300.
We can't wait to see you!