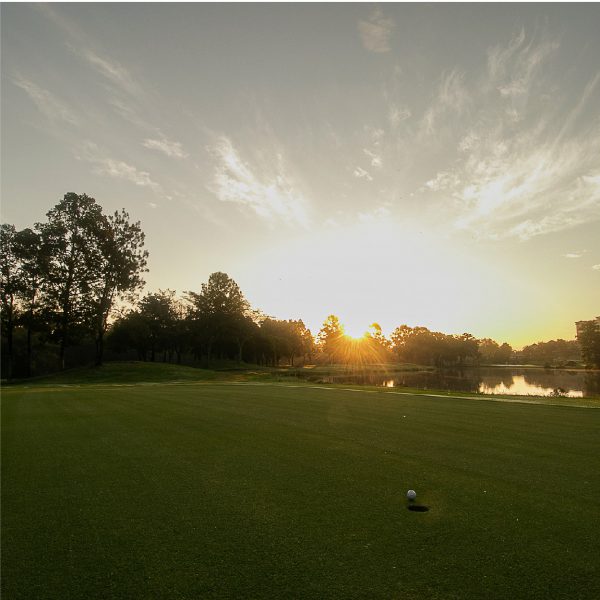 Over the last month, we have had the unfortunate experience of heavy and consistent rainfall affecting our greens standard. This, together with the ageing of the sub soil drainage within the greens has caused a build-up of thatch, which is the organic layer of stems, grass clippings, etc between the leaf of the grass and the soil profile. Excess thatch in turn creates softer putting surfaces that are prone to mowing scalping. Thatch also retains moisture, which during the day heat, creates disease conditions. After applying chemicals on the greens, the disease seems to be under control.
The past two years of lock down has also caused a delay to standard renovation practices. We have, however, managed to complete work on Waterfall Nine and will continue to renovate and upkeep the greens on the Valley and River Nine.
Thank you for your patience and understanding.