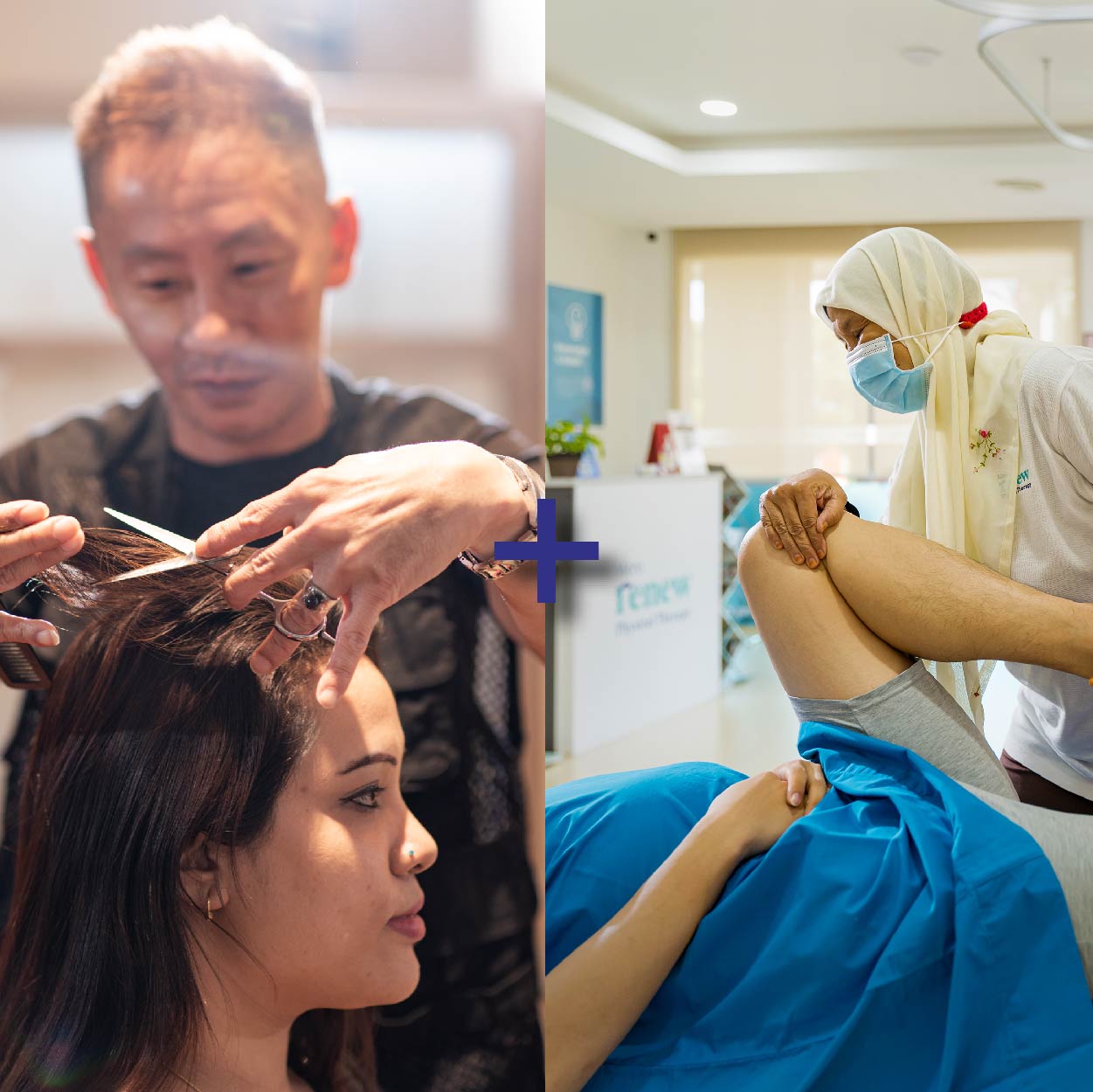 A physiotherapy session at Meru Renew to relieve the pain or getting a stylish new look from LangSpa? No need to choose one or the other, have both with our Meru Care package!
Our Meru Care package continues until 30 June with the option of 3 services from the list below at only RM180 for members and RM 210 for guests.
Single physiotherapy session from Meru Renew, or
Hair colouring, or
Hair treatment, or
Cold perm
Members and guests are also entitled to a free hair wash with the purchase of this package.
Wait no more, call 05 525 3628 today to book your appointment.