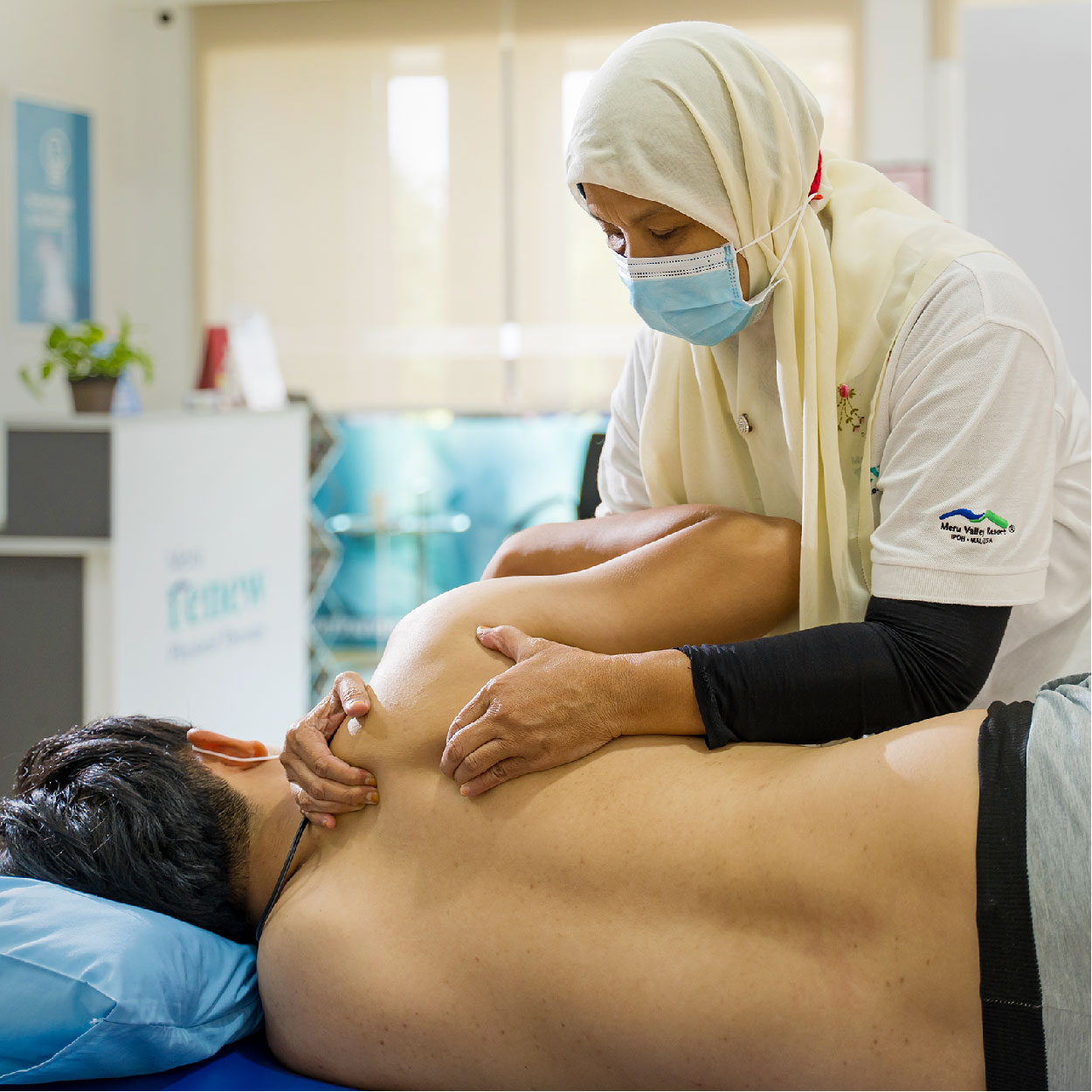 Statistics show that two out of three golfers acquire some form of injury while playing golf. While some are minor and at times unnoticeable, others can lead to long-term damage if left unattended. 
Take greater care of your body by getting a full body assessment at Meru Renew – your friends in health. Let our physiotherapists find out what's wrong and come up with a treatment plan for you as well as a prevention plan.   
Call us now on 05 529 3359 or +6018 361 3789 to make an appointment. We are open from Mondays to Fridays from 8am to 5pm and Saturdays, from 8am to 12 noon.