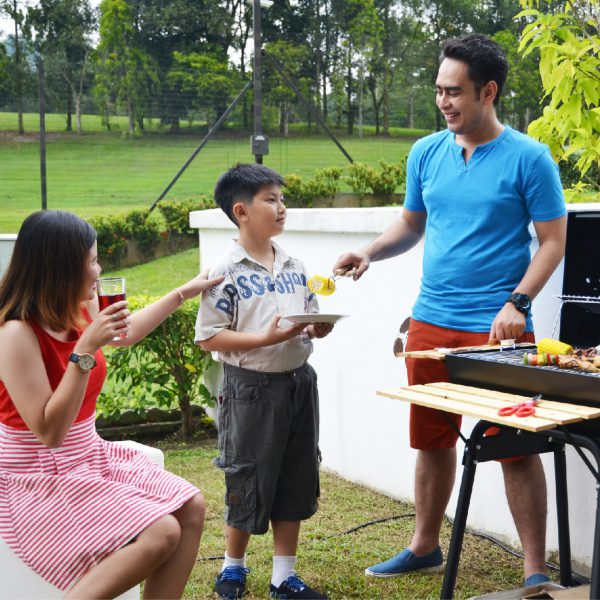 Who doesn't love an outdoor barbecue in Ipoh?  Chill out and enjoy a private BBQ experience in a villa with your family and friends, when you book an In-Villa BBQ package.
From local seafood selection to Australian Dorper Lamb Rack cooked above  a fresh charcoal grill, this will be some of the  freshest seafood you've tasted. Our team will set up a table at the backyard of the villa and serve you a range of delicious food.
A great value package to liven your stay in Meru Valley Golf Resort. It's a definite choice for wonderful get-together with friends and family amidst lush greenery and spacious outdoors.  Hurry! Select your dates and check the availability to book. Bayu Villa BBQ Package is only available for guests staying at the villas.
In-Villa Private BBQ Package from RM296.80
For more information and reservation please call the Meru Suites Reception at 05 525 3628 or use the contact form below.