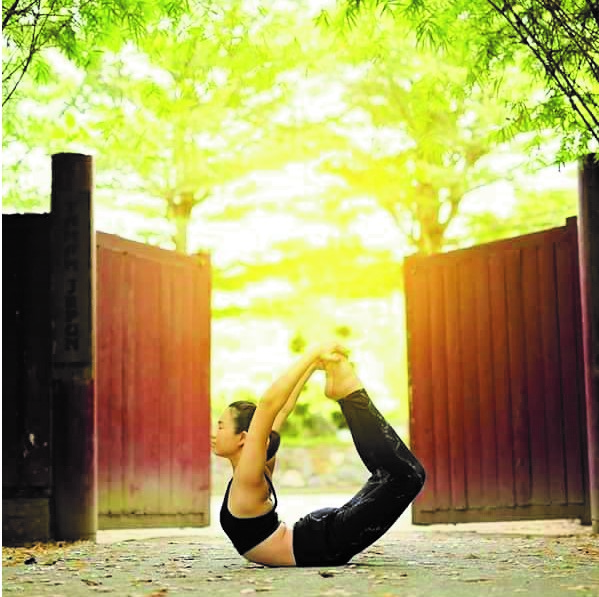 Whether you are new to yoga or an experienced practitioner,  meet Meru Valley Resort's newly appointed yoga instructor, Ms May and sign up to the new classes now.
Mind Body Therapies 
Ipoh born Chan Sze May or commonly known as May is a certified Yoga Instructor with five years of learning and coaching experience. May learnt from Master Yogi James Wong, a Penang-born internationally-renowned trainer, also known as the Asia's top Postural Guru or the Anatomy Man. All his teaching methodologies are approved by Yoga Alliance of USA.
May started learning yoga when she was working in Singapore a few years back, she said.  "I decided to start a different routine as living and working in Singapore wasn't a bed of roses. Like many, stress which was not well managed and escalated to mental and emotional imbalances."
Teaching since 2015, May's lessons are tailored for all ages. She teaches in her own place in her residential area. She mainly focuses on mainly two forms of yoga, Hatha and Vinyasa, which unites movement with breathing and mental focus. For example, if you want to access a feeling of peacefulness you could perform a collection of prescribed postures, while breathing slowly with a mental focus on something that brings you peace.
What kept her continuing the practice? "When I practice, it fuels and inspires me to feel more alive as a human being," said the exuberant instructor. I want people to understand that Yoga is non-religious and non-dogmatic. Moreover, Yoga is not just about someone sitting on the floor twisting their body. It's a basic practice which aims to find balance in life, both mentally and physically."
Yoga Lessons
 Lessons Fee:  RM   75.00 / month (4 Lessons)


                          RM 130.00 / month (8 lessons)

Day 

Time

 Wednesdays

 8:30 am –  9:30 am

 Fridays 

 6:15 am –  7:15 am

 Saturdays

 10:00 am – 11:00 am & 4:00 pm – 5:00 pm
All prices above are inclusive of 6% Service Tax * T&C applies
If you are interested in Yoga lessons at Meru Valley Resort, contact Syamil on 05 529 3351 or e-mail syamil@meruvalley.com.my