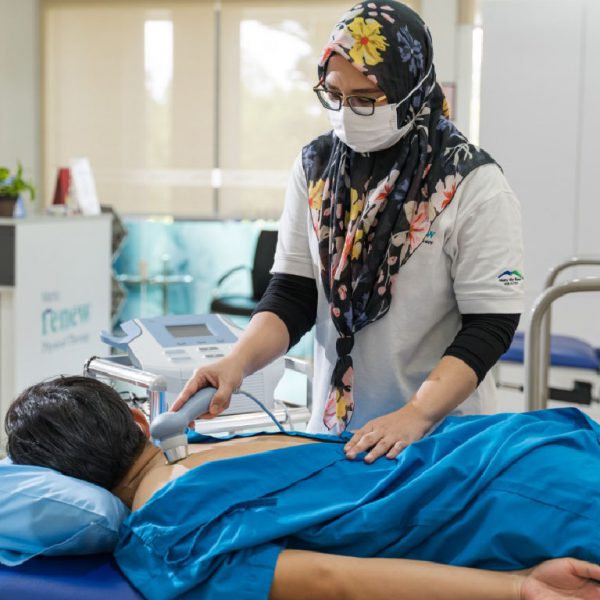 Reacquaint yourself with how your body used to feel; check in at Meru Renew Physical Therapy and build your flexibility, strength and stamina, from only RM55.
When it comes to bodies, everyone has different frustrations, pain and goals. Your goals could be perfecting your swing, getting back on the court, completing the virtual KL marathon or to gain back your mobility and balance so that you can continue to live independently.
Whether you have a busy or sedentary lifestyle in lockdown, we all unintentionally put our muscles, joints and bones under a lot of strain, and small stresses can really mount up. Somehow, we've let pain fit into our life and we work around it; we put up with the fact that pain is coming along for the ride. However, you can reacquaint yourself to how your body used to feel – to feel the freedom of movement, release tension, gain stability and feel stronger.
At Meru Renew, nothing we do is standardised. We treat every body as unique. Our expert physical therapists are equipped to layer in different approaches, techniques and technology to adapt to your body.
You can feel at ease in our comfortable, air-conditioned treatment space, equipped with electrotherapy, ultrasound, interferential, balance, hot and cold packs, wax and remedial massage treatments. Watch our video here.
Feel the difference, work one-on-one with our trained and experienced physical therapists. Get a full body assessment and a treatment for only RM55, until 30 September 2021. In addition, if you refer a friend to us, you will earn a RM10 voucher that can be used for your next appointment.
We love helping every body, if you have any questions we're here to answer them. We're located on the ground floor of the clubhouse, you can book an appointment at 05 – 5293359
Meru Renew Physical Therapy Centre is open from Monday- Friday from 9:00am – 5:00pm and Saturday, from 9:00am – 12:00noon.