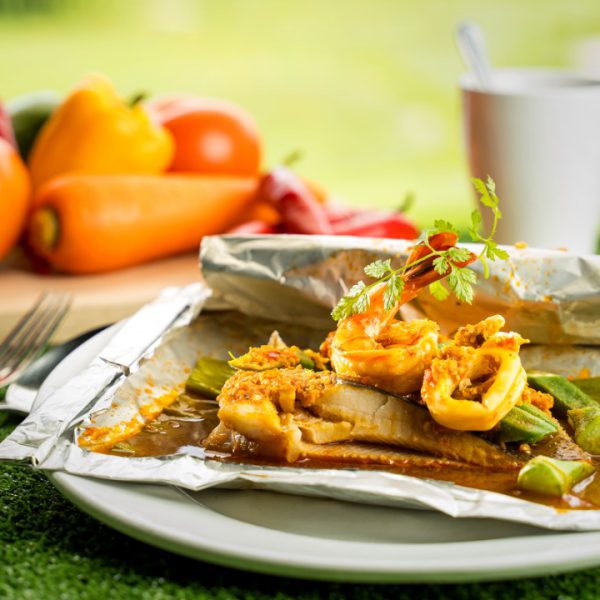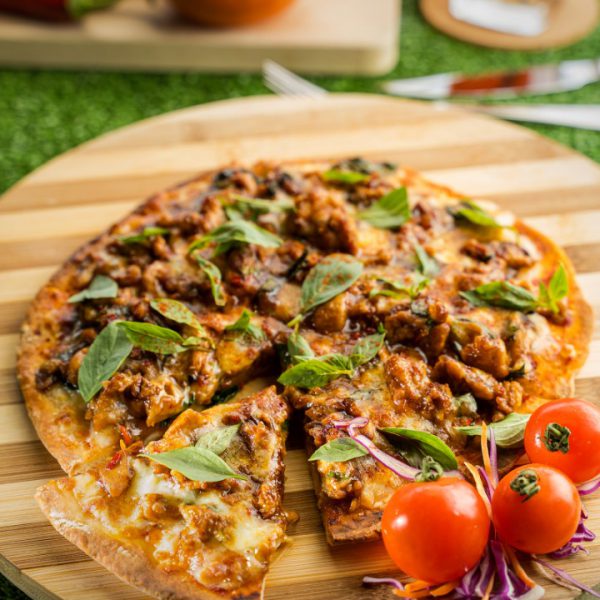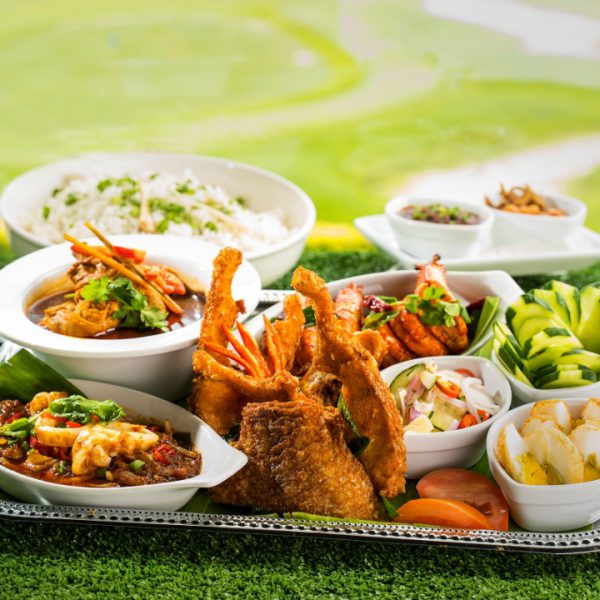 Our chef at The Dome is taking your tastebuds on a world culinary adventure this September with flavours from Portugal to Italy, India to Thailand, and back to Malaysia. Ready for an adventurous dining experience in the comfort of your own home?
Seafood lovers are in for a real treat. Our Portuguese Barbequed Seafood of fresh stingray, prawns and squid with vegetables is grilled to perfection in foil pack over the barbeque in a homemade special gravy – every bite flavourful, every morsel of seafood delectable. Served with a cool, refreshing Honey Green Tea.
RM 24.00 (M)    RM 28.00 (G)
It's East Meets West with our choice of pizza for the month. Chef's Pad Kra Pao Naan Pizza is an interesting fusion of Indian naan pizza topped generously with fragrant Thai basil chicken and mozzarella cheese. Now, that's truly a marriage of flavours! Served with a cool, refreshing Honey Green Tea.
 RM 19.50 (M)    RM 22.50 (G)
Bungkus home our Signature Nasi Lemak, a true-blue Malaysian dish as we celebrate Malaysia Day this month. A set for a family of 3 to 4 persons, our fragrant coconut milk infused rice dish is served with the main dishes of succulent Tandoori Prawns, tantalising Chicken Curry, Fried Fish Berempah, and hot Sambal Sotong; with crispy anchovies, boiled eggs, toasted peanuts, homemade sambal chili, acar jelatah, and sliced cucumber on the side. 
RM 78.00 (M)    RM 88.00 (G)
*Prices are exclusive of 6% service tax
Specials' Menu is available from now until 30 Sept, from 11:30am-8:30pm. To place your order call 05 529 3358 or WhatsApp to: https://wa.me/c/60178786482.