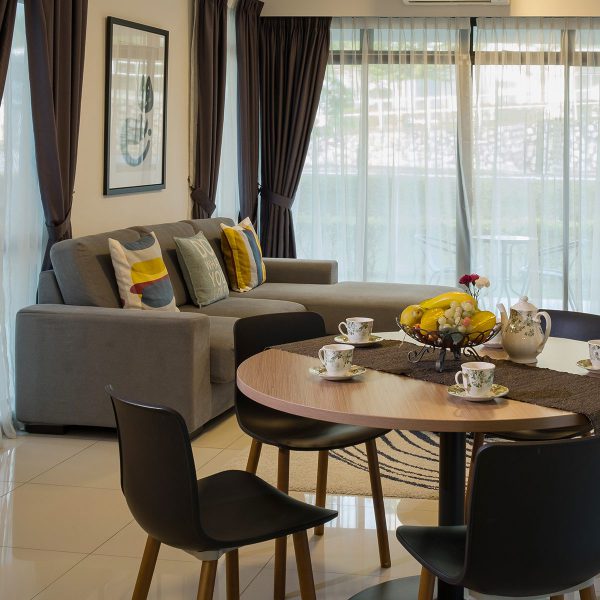 Welcome your family back to Ipoh! If you've got family and friends returning to Ipoh and need more room to gather safely, book into Meru Suites for stays that feel like home.
Nestled on the edge of the stunning golf course, you can choose from studio, one-bedroom or two-bedroom suites to three-bedroom townhouses or villas.
Be self-sufficient with a fully-equipped kitchen or let The Dome bring the restaurant to your suite for when you want timeout to huddle up on the sofa in front of the Astro TV.
Other features of Meru Suites include high-speed internet, communal free laundry facilities, reception and 24/7 security.
Guests at Meru Suites also have access to the restaurants, tennis courts, swimming pool, gym and Lang Spa, with golfing facilities made available at a top-up fee.
You can book your staycation at meruvalley.com.my/stay/or call 05 525 3628 for best rates, with a standard one-bedroom suite from RM265 nett, with free soft mini bar.