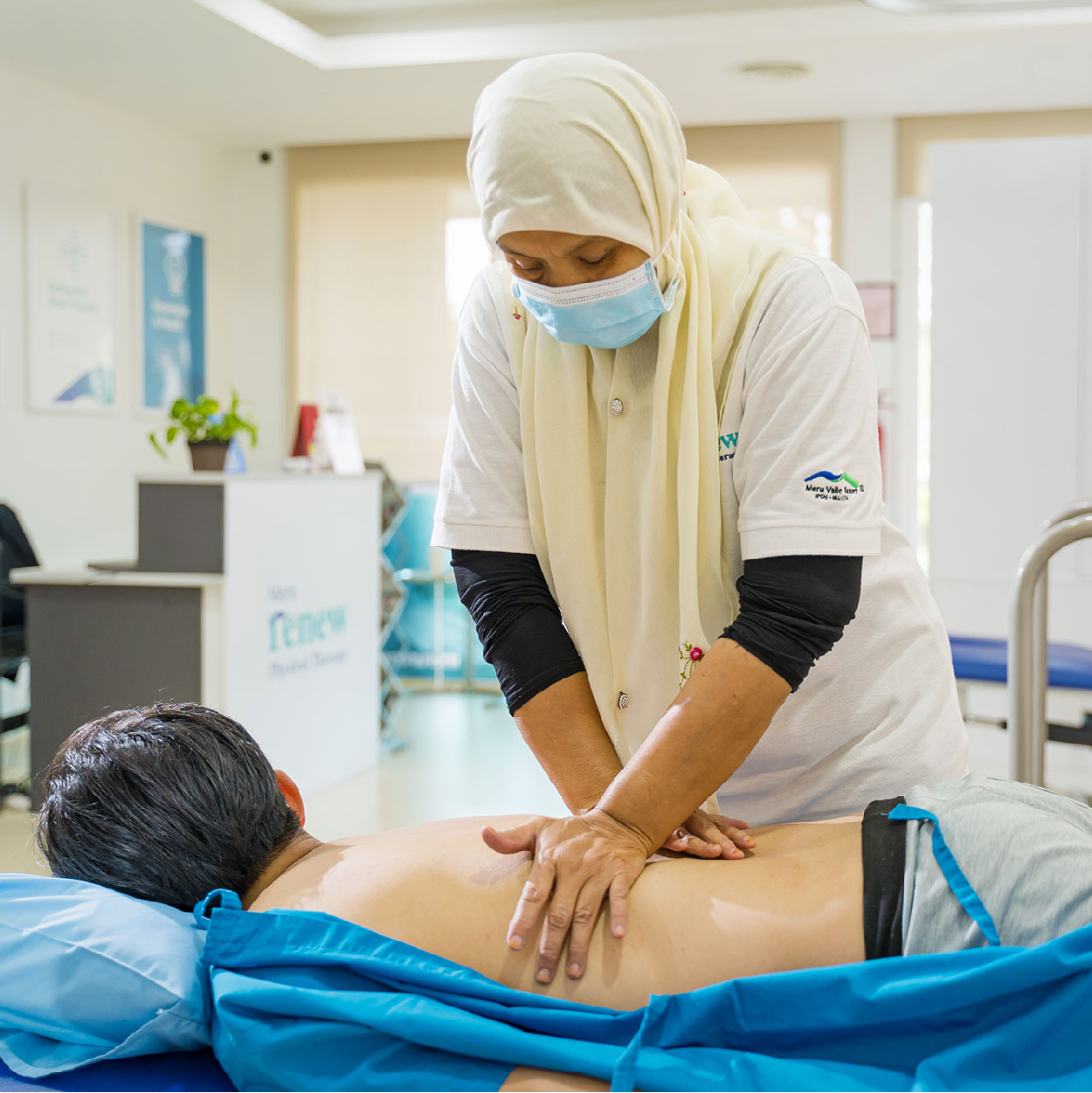 Injuries should never be left unattended as they have a tendency to lead to long term damage. Physiotherapy not only helps in the healing process but also reduces the risk of future injuries while strengthening our bodies in the long term.
From now until 30 June 2022, redeem a RM10 rebate voucher on your next visit to Meru Renew and a free hair wash voucher at Lang Spa when you sign up for any of our physiotherapy packages.
Call 05 529 3359 for more enquires regarding our latest promotions or to book your appointment. Visit us Monday through Saturday from 8.30am to 5pm.