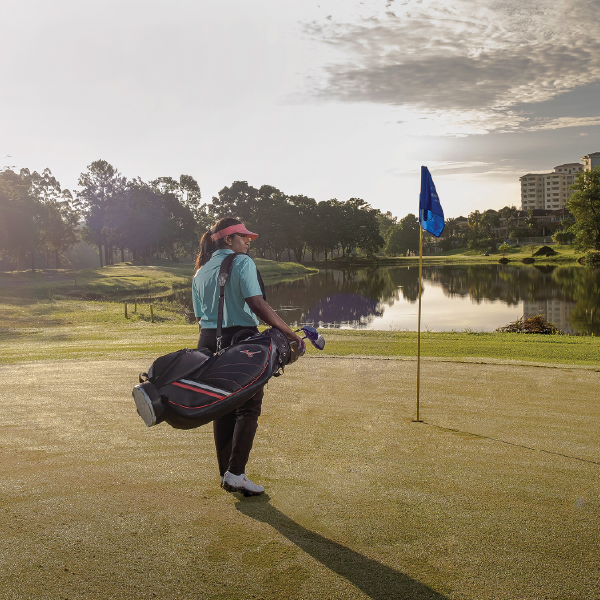 Golfers celebrated the return of Meru Valley Resort's monthly medal with 88 players competing for the medal in the 18-hole stableford format, on Sunday, 14 March.
Moh Wai Kit emerged as winner of A category, with score of 40 lead two points up first runner up Poh Kah Weng. Meanwhile Shahrulnizam finished second runner up by scoring 37 points.
All three winners of B Category with handicap 16 came back with score of 40, winning on countback by last nine hole score. Hidekazu Ikawa was declared winner, followed by first runner up Michael Thorton Water and second runner up Alex Chong.
New to monthly medal tournament, Lemerliesh, 24 handicapper, played a solid round, with score of 48 to clinch C category, easily defeating his nearest challenger Mohd Hafizi, 21 handicapper, who played score of 40, winning on countback against 24 handicapper, Tan Kok Fong.
Pok Lek Choo was crowned as the winner for the ladies' medal with the score of 38, after defeating seven other competing players in the same category. Meanwhile Selina Sim took the second position with the score of 36.
The event teed off without a hitch and followed social distancing protocols with the following rules: scores were uploaded digitally, players were a minimum distance of 1 metre apart, flags always remained in the hole and no rakes were in or around bunkers.
View full scores here: https://meruvalley.com.my/wp-content/uploads/2021/03/March-MM-Results.pdf