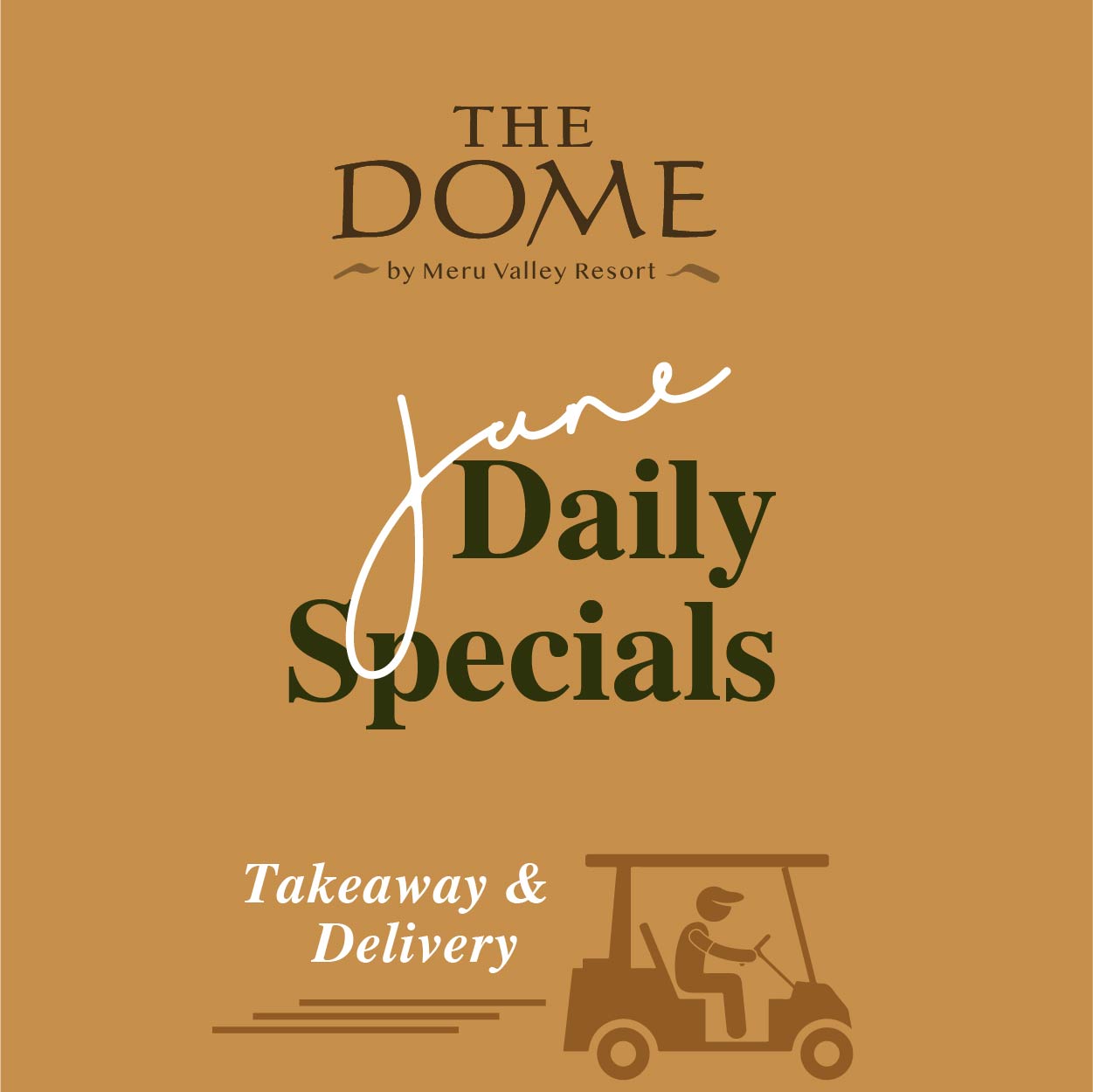 Savour something different every month at The Dome. Indulge in delectable, wholesome eats specially curated by our chefs with you in mind each month.
Unagi Garlic Fried Rice                                        RM 33.00 (M)    RM 38.00 (G)
Short grain Japanese rice stir fried with garlic till aromatic and topped with tasty barbequed eel glazed with teriyaki sauce. Served with a bowl of wholesome miso soup and refreshing Honey Green Tea.
Cilantro Truffle Meat Ball Pasta                          RM 33.00 (M)    RM 38.00 (G)
Fettucine cooked al dente and tossed in a cilantro and truffle infused cream sauce with tasty beef meatballs. Served with refreshing Honey Green Tea.
Roast Chicken Set (for 4 pax)                           RM 79.90 (M)    RM 89.90 (G)
Whole chicken roasted to golden perfection with a choice of three sides:
Truffle Fries
Potatoes Wedges
Roasted Pumpkin
Sauteed Mushroom
Broccoli and Turkey Bacon
Cauliflower Mornay
Additional side @ RM 10.60 nett each
Waiting time of minimum 25 minutes
*Prices are exclusive of 6% service tax
Dine safely with us. The Dome strictly adheres to all current SOPs so that you can dine with peace of mind.
Our June Specials are also available for take away while a free in-resort delivery service is available from 11:30am-8:00pm. To place your orders, call 05 529 3358 or WhatsApp: https://wa.me/c/60178786482