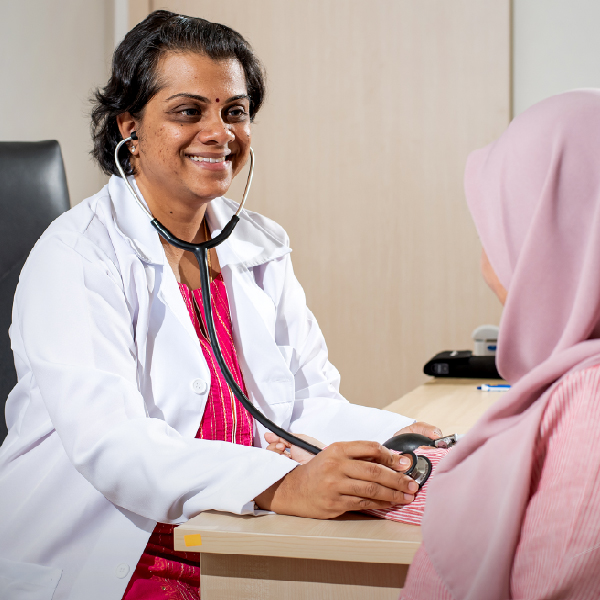 Health Care Centre, Meru Eco Clinic is now moved to a more comfortable and spacious area at the ground floor of the clubhouse. The doctors provide high quality healthcare in the area, including the following service.
•Treatment for acute and chronic illness
•Vaccination
•Travel Medicine
•Occupational Health Services
•Dermatological Consultations
•Emergency Medical Treatments
Meru Eco Clinic Health Care is a family-oriented medical practice. We take pride in helping caring for all of our patients. As we continue to grow and expand our services, we appreciate your referral of friends and family.
"We want these patients to have access to the very best medical care without leaving Meru. Being able to get medical care close to home for family and friends is not only convenient, but even more importantly, improves responses to treatments and promotes recovery for the patients we serve." – Dr. Monash Pillai-
Don't forget your annual check-up, it is a great way to get a head start towards achieving your health and wellness goals in 2020. To book an appointment call at 05 529 3307.
Meru Eco Clinic- Your Friend in Health
Operations Hours:
Mondays – Fridays: 8am-5pm
Saturdays: 8am -12noon
Sundays / Public Holidays:closed
(Lunch Break: 12pm-1pm)